News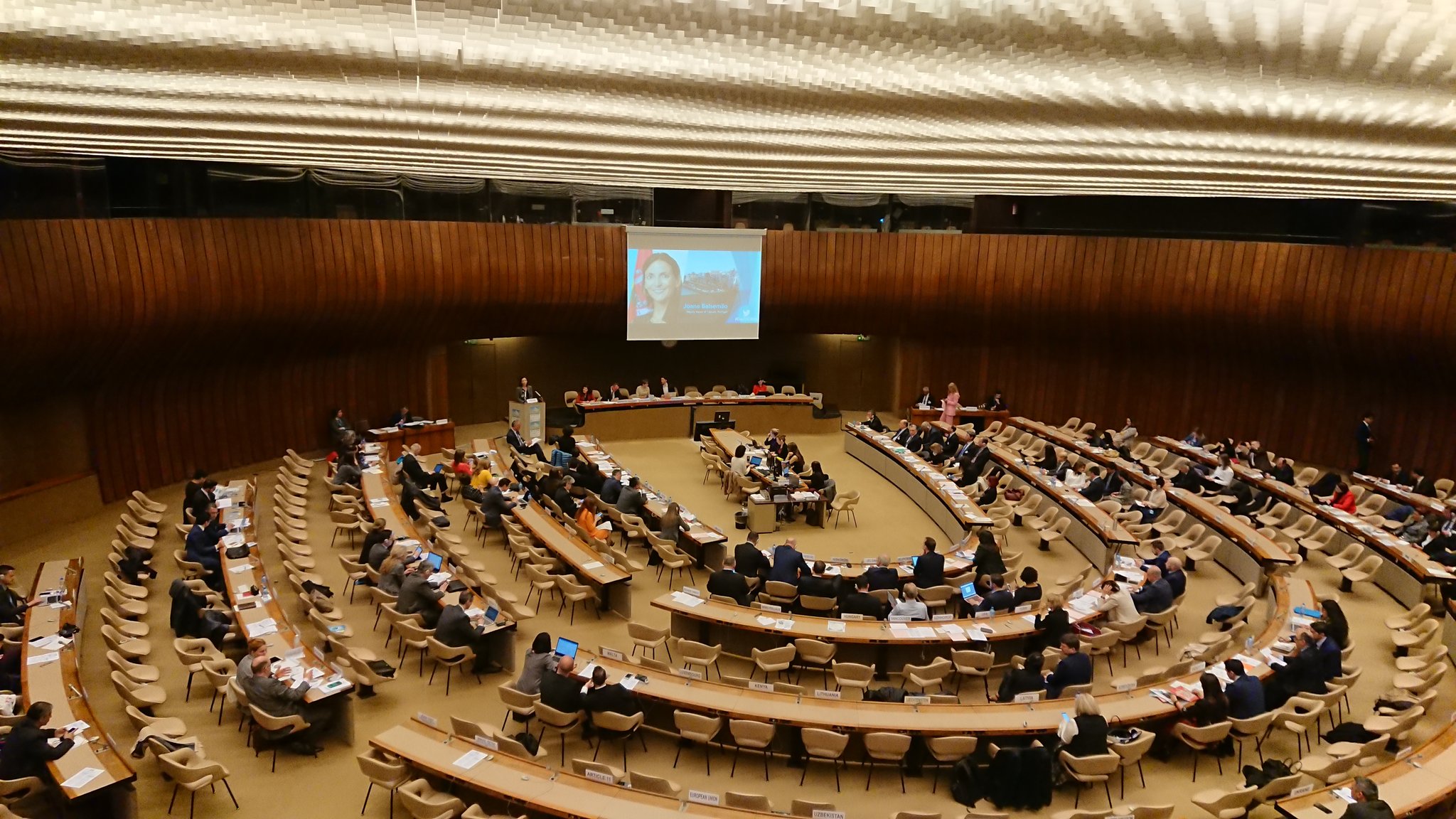 Friday 12th April 2019 - 10:21
European mayors invited to Lyon to discuss affordable housing
In the presence of the 40 mayors gathered today in Geneva to mark the Day of Cities organized by UNECE (the
United Nations Economic Commission for Europe), David Kimelfeld, President of the Lyon Métropole and Cédric
Van Styvendael, President of Housing Europe, invited stakeholders committed to affordable housing to convene
in Lyon 4-8 June.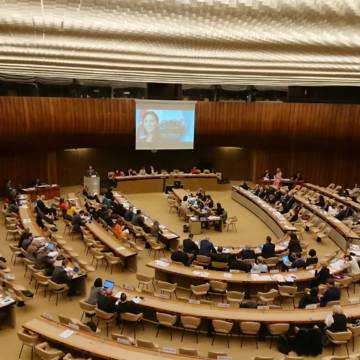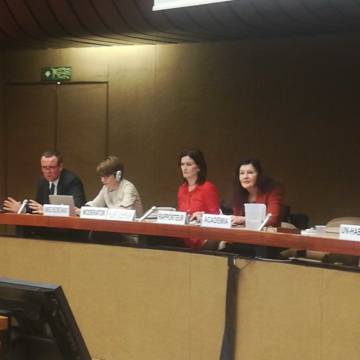 "Recent demonstrations in Berlin and Barcelona have shown us that an unprecedented lack of quality housing at affordable prices in many major European cities is still a painful reality. We call on all housing actors to come together at the International Social Housing Festival in Lyon to structure more dynamic and ethical models of affordable housing."

said Cédric Van Styvendael, President of Housing Europe who moderated three rounds of inspiring exchanges with Mayors from across Europe.
A high-level European conference will be held on Friday, 7 June, which will unite top housing sector officials from various countries, representatives from cities and greater cities, and major social housing actors and stakeholders.
"The Métropole de Lyon is proud to welcome the second edition of the International Social Housing Festival, following its first edition in Amsterdam in 2017. The struggle for affordable housing presents a real challenge for the future of our towns and cities, and we have to find innovative ways to respond. As appealing as it is, the Métropole de Lyon must also remain inclusive for all, even at its very center. To reach this goal, we must come up with solutions to prevent gentrification. This event will present an excellent opportunity to seek these and share the actions that will define the future."
stressed David Kimelfeld, President of the Lyon Métropole.
The lack of affordable housing i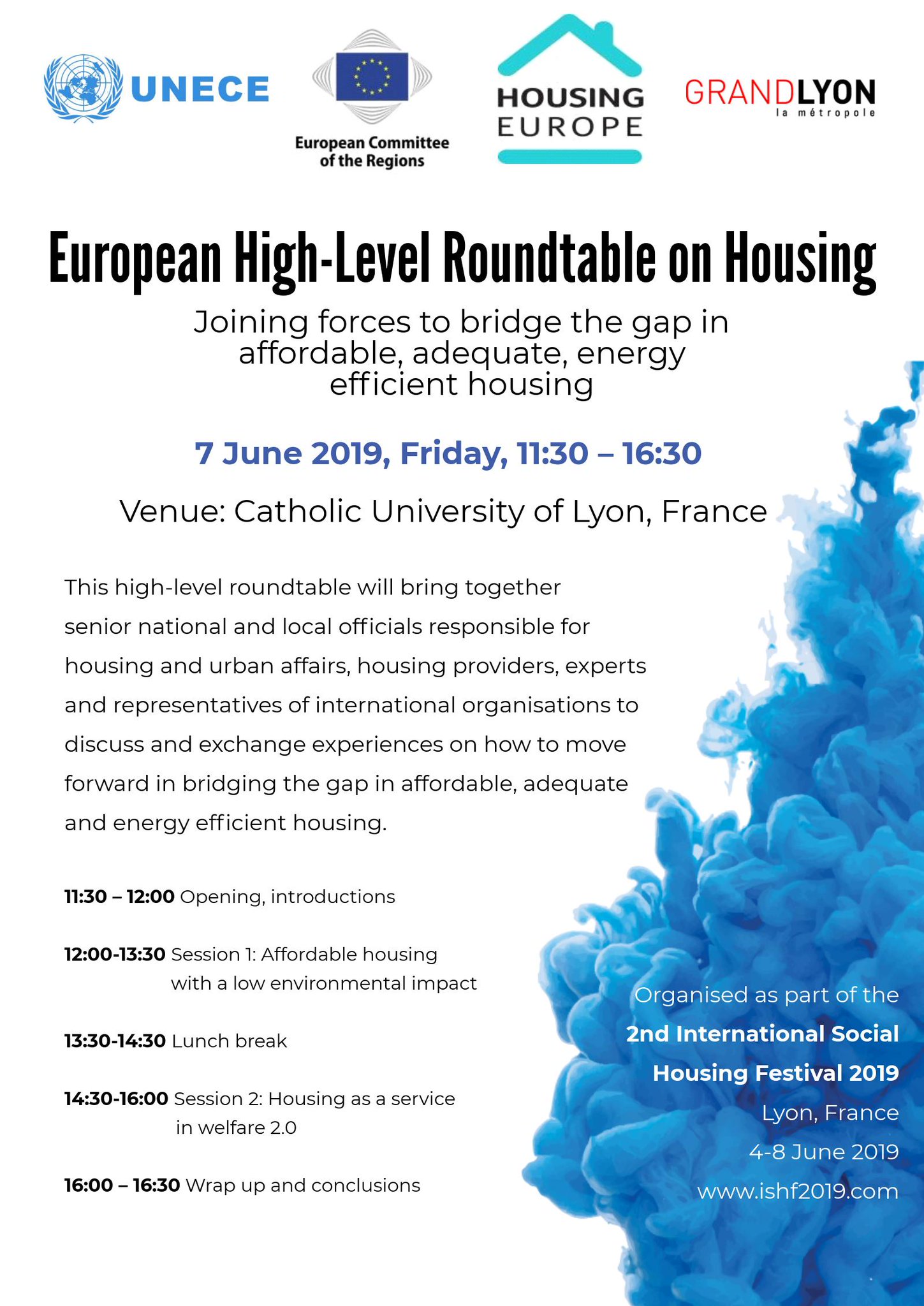 s one of the more complex political challenges faced by European societies today. This conference, titled "Joining forces to respond to a lack of affordable, dignified and energy-efficient housing" and led by UNECE, the European Committee of the Regions, Métropole de Lyon and Housing Europe, will be dedicated to the sharing of experiences and best practices at the European level with the goal of developing concrete and concerted solutions.