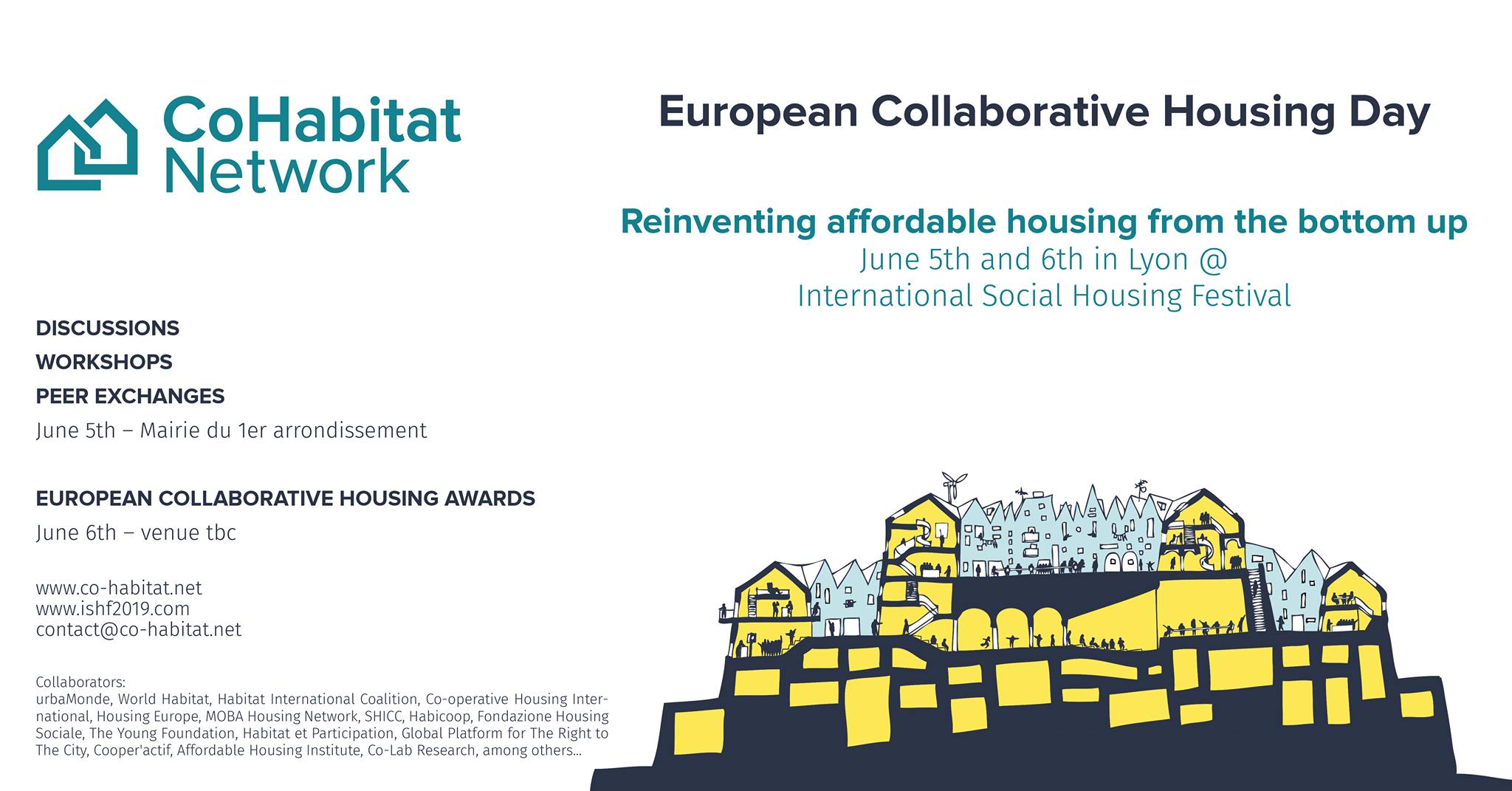 Collaborative Housing builds on the ideas of empowering citizens to shape their environment and to collaborate with public and private stakeholders for producing the city as Commons – all of which are essential ingredients for inclusive and sustainable city-making and the implementation of the right to housing.
The European Collaborative Housing Day does not only showcase inspiring civic initiatives, but also raises awareness and lays out a roadmap for the effective support of these community-led processes by public and private actors (in the institutional and financial realms). It also highlights links between the spheres of Collaborative Housing and the social economy, culture, digital technology and academic research.
The European Collaborative Housing Day is an initiative of the CoHabitat Network facilitated by UrbaMonde in collaboration with a number of city-makers from across Europe. It is the third edition of this kind (following Collaborative Housing Days in Louvain-la-Neuve in 2016 and Berlin in 2017).
UrbaMonde and its partners welcome you to join us for the European Collaborative Housing Day in the City Hall of Lyon's 1st district, a historical area of cooperatives, social economy and self-organized movements!
Registration
https://www.eventbrite.fr/e/billets-collaborative-housing-day-59173360113