Archipel Centre De Culture Urbaine hosts an exhibition dedicated to cooperative housing in Zurich from June 6 to August 30, 2019.
Come along to its opening on Wednesday, June 5 at 6:30 pm!
It will present a selection of recent singular operations (20 projects and a neighborhood) that challenge the traditional conception of housing and experiment with other ways of living. Zurich, the economic capital of Switzerland, has become a reference for almost 20 years in the field of housing architecture and social housing. Zurich stands out for the number and sometimes the scale of projects that are gradually transforming the city's periphery. This is due to one factor: the revival of housing co-ops. In 1907, housing co-operatives appeared in Zurich as variants of a form of association that is widespread in Switzerland and found in fields such as agriculture, industry or distribution. In the 90s, faced with a serious housing crisis, social activists adapted the model of cooperatives in the 21st century: high-rise buildings of various types, open to colocation, mixed activities (housing, but also restaurants, offices, crèches) , response to new environmental and technical standards. A municipal housing revival policy favored their development. A systematic architectural competition policy, imposed by the municipality in the 80s, has helped to guide the construction towards a quality architecture. The cooperatives are now more than 120 and have some 40,000 housing units, or nearly 30% of the Zurich rental stock. This exhibition gives remarkable projects both by the spatial innovation of housing and by their urban integration.
Meet stakeholders from Zürich cooperatives each Saturday in June, 3pm
21 place des Terreaux, Lyon 1.
Credit photo : Johannes Marburg
Free entrance
Open from June 6th to August 30th
6/7 days a week from Tuesday to Sunday from 12pm to 7pm
August opening hours: Tuesday to Saturday from 2pm to 7.30pm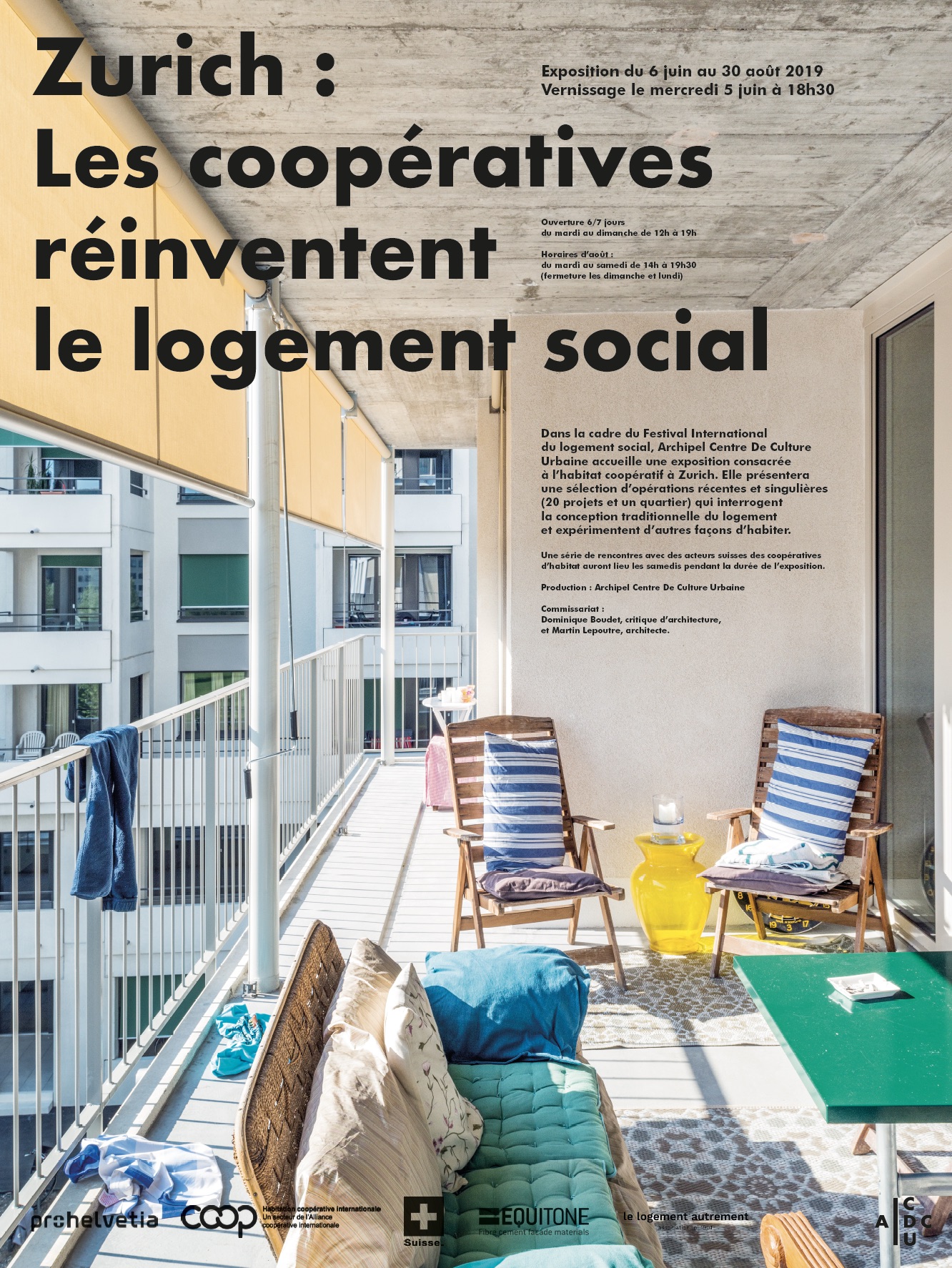 Registration
Free entrance
https://www.eventbrite.fr/e/billets-exposition-cooperatives-zurich-61640029989