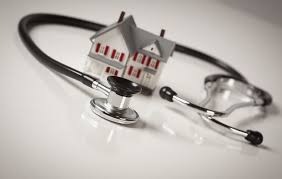 Sold Out
Registration
osh Crites, from Arizona
Health Care Cost Containment System
, will present on healthcare and housing from an American perspective.  He will go over the Social Determinants of Health and explain why affordable housing is the correct medicine for many of the healthcare issues people have.  He will then provide examples of healthcare and housing partnerships throughout America.  The examples will include healthcare investments in housing Portland, Oregon, California, New York and other parts of the USA.
There will then be presentations from mental health, elderly and handicapped providers from France.  The presentations will discuss the importance of housing to all of these projects and how they were structured to be successful.
Romain Walter, accompanied by Xavier Wigmore and Michael Dougnon will present Un Chez Soi d'abord.
Matthieu De Châlus will present the work carried out by Habitat et Humanisme.
At the end of the session, Josh Crites will facilitate a session with all in attendance to discuss best practices from the countries around the world.  This information will be put into electronic format and shared by the festival and Josh Crites.