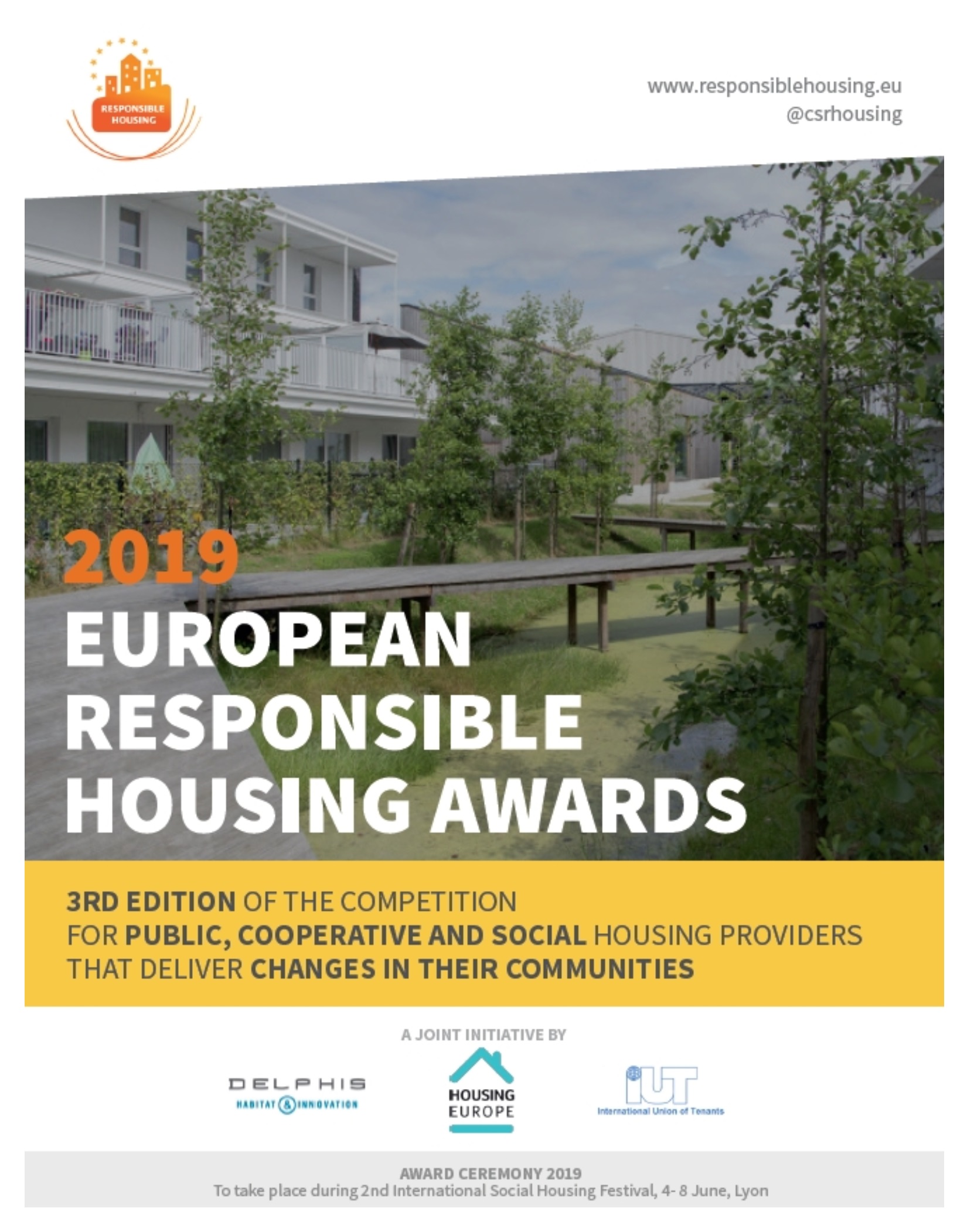 Sold Out
Registration
Recently we have seen how changing demographic trends, a rise in inequality and populism, increasing consequences of climate change, concerns over structural safety, are changing the political, social, infrastructural and environmental landscapes, including housing. Housing and how (and, indeed, where) we live will be a decisive factor in the shaping of our future(s), and so remains fundamental. Our aim is that the exemplary and innovative ideas and best practices that are already happening on-the-ground and that will be showcased at the European Responsible Housing Awards 2019 will be a part of these conversations and developments.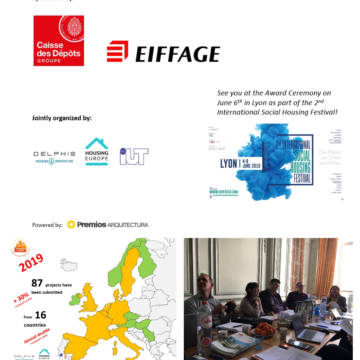 The jury members had a tough task during their meeting on March 21st in Brussels given the quantity and quality of the submissions! As we have already shared with you, this year, we received a record-breaking number of 87 submissions (an increase of 29% compared to 2016)  across five categories from 16 countries (almost double compared to 2016)!
Stay tuned to discover a wave of inspiring community shapers soon. Come meet them at the ceremony on June 6th at the 2nd International Social Housing Festival in Lyon.
A joint initiative by Housing Europe, International Union of Tenants and Delphis. More information